If you would like to attach a file to your automated emails, with Smoobu you can do it. Please note that you should use the HTML text editor to have this functionality available.
First of all, we remind you how to create an email template and automatic messages. From the email template you can add images as attachments.
Adding images or videos
Adding other files
What to do if you want to attach another type of document that is not an image, for example a pdf file? Do not worry! It is also possible. You can attach a file as a link from a cloud platform such as Dropbox or Google Drive. Let us show you how.
Open your Dropbox account, select the file by checking the box and click on Share

Click on Create link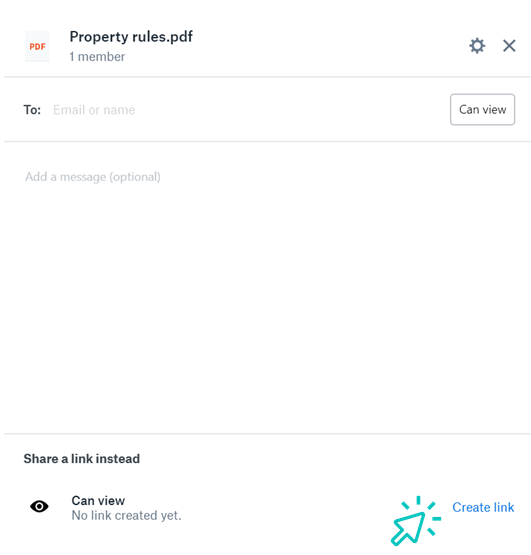 3. Then click on Copy link and your link will be copied
Returning to Smoobu, in the email template, you can paste the link or attach it as a link like on the example below:
Your file will be attached to the email and ready to send to your guests.
Wondering how to collect your guests details prior to Check-in? Read here