Sending your Guest Guide along is very easy! You can create an automatic message template that reaches your guests with the access link to the Guest Guide. Being a Web portal, the guest will not need to download any file.
Sending the Guest Guide link
automatically
Go to Settings - Communication - Create template.
You can use the Guest Guide Access template or create your own. If you create your own message template, remember to include the placeholder [guestAppLink], which will be automatically replaced with the link to the custom Guest Guide for each guest.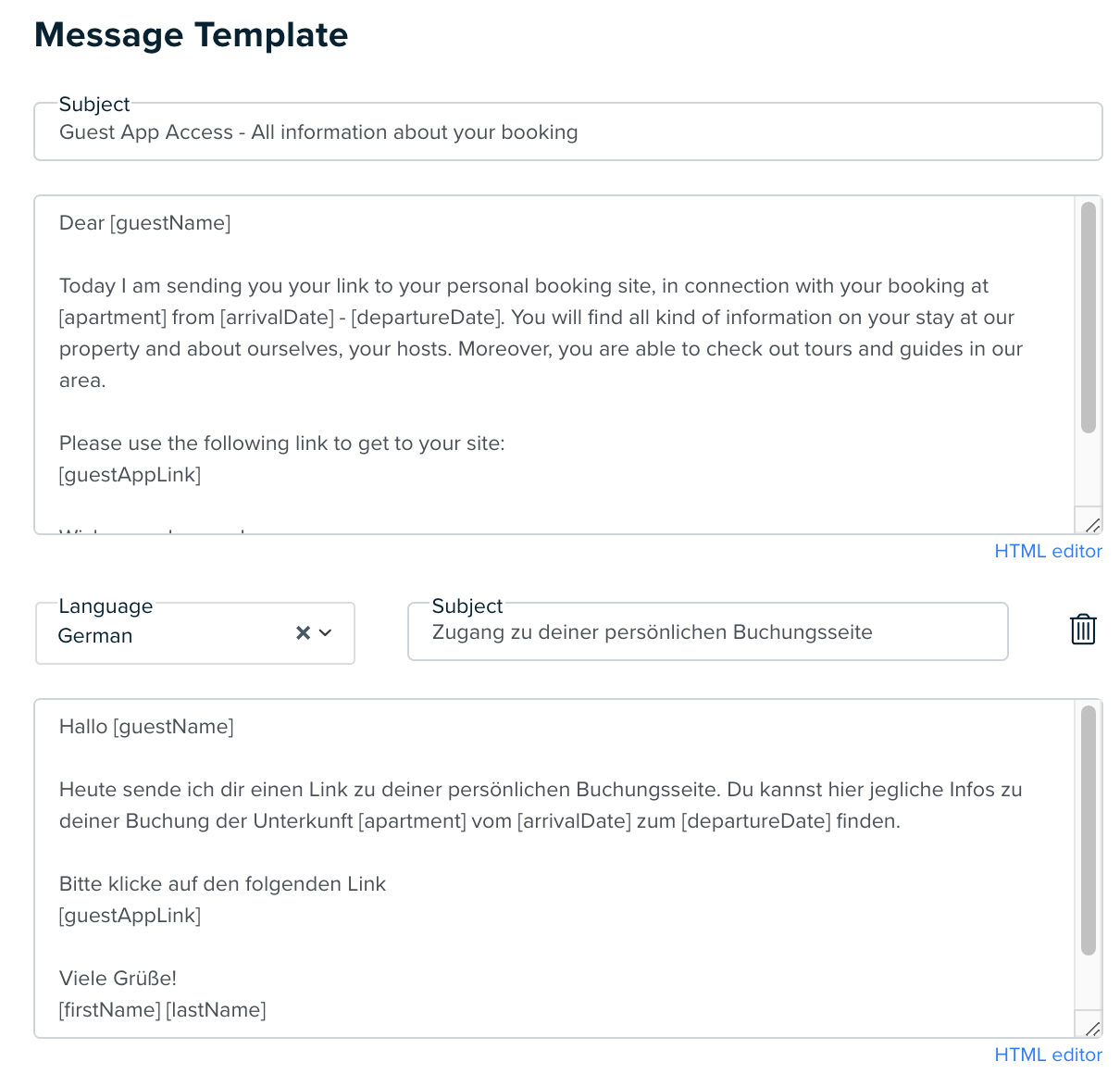 You may also create a message template and use it later as a draft message that you can send manually.
Sending the Guest Guide link
manually
If you just need the URL link to quickly send the Guest Guide.
Find the Booking, enter into Details to find the Guest Guide link. From this page you can quickly copy and paste the Guest Guide URL link to a guest immediately.