You can choose whether to manage prices from Smoobu for Booking.com, Expedia, Agoda and Bed&Breakfast.it.
Path: Calendar - Settings - Price Sync / Mark-up
Untick the box to turn price sync off for a portal. This action will prevent Smoobu from pushing new price entries to this portal.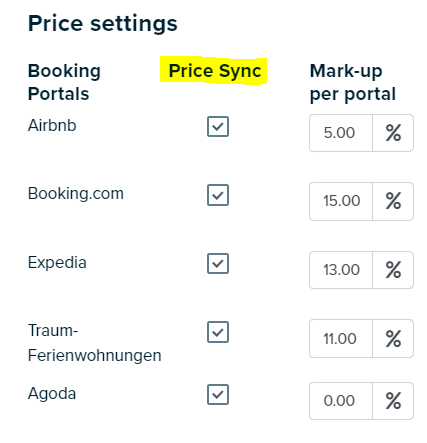 Remember that this does not apply to Airbnb because Airbnb decided in August 2018 that it is mandatory to manage your prices through the PMS once you are connected to one. You may turn it off but Airbnb will not allow you to manage your prices from their Airbnb interface.