Case 1: Booking originally received on a booking portal (e.g: Airbnb)
If it's a booking you've received on a booking portal, like Airbnb, Booking.com, Expedia, etc., the formal way of making a booking modification it's on their Extranets/Partner tools. Once you've made the booking modification on the native booking portal, we'll import it automatically.
However, we know that sometimes you might not have the time to call the booking portal or request the booking modification, and you just want to do it in Smoobu to block the room where the guest is actually going to stay.
In this case, you should:
1) Delete the booking from Smoobu. Go to your Cockpit - click on the booking - click on "Cancel". This will not cancel the booking on the original booking portal but remove it from your Smoobu calendar.
There's an alternative: go to Bookings - 3 stripes menu - Cancel.
2) Enter the booking in the new unit, where the guest is now going to stay. Go to Smoobu - Enter booking - Important: select 'Direct booking' as a portal. Why? Because only in this case will the unit be blocked on the booking portals, as you're entering the booking manually.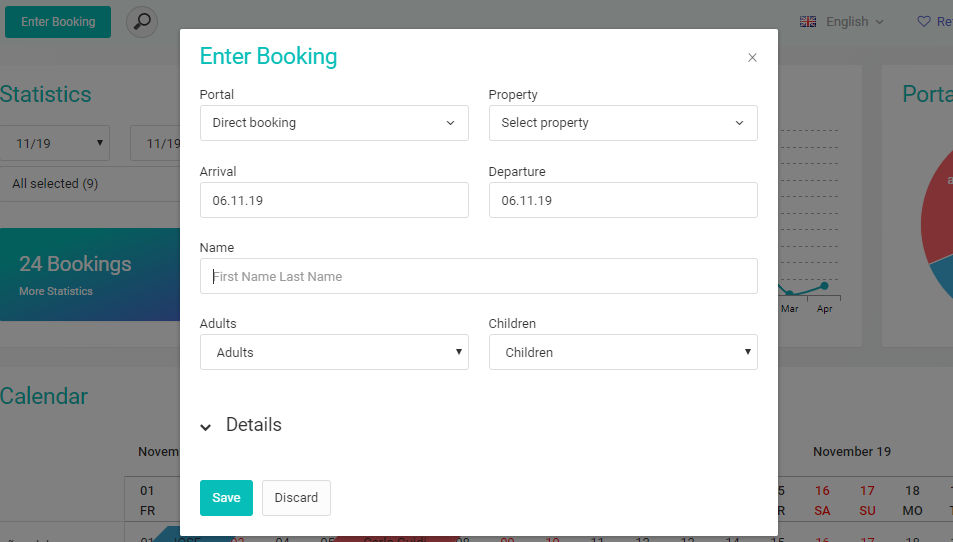 Note: After you've completed these 2 steps, you should go an open up the availability for booked dates in the original property, on the native booking portal. Why? Because since you have not formally modified the reservation on their end, they'll still have it registered as a booking for the original property. For Airbnb, please contact us and we'll open it up for you. (Keep in mind that this will not work if this was an original Airbnb reservation - but every other portal can be opened up)
Case 2: Direct Booking/Website booking received in Smoobu
If it's a direct booking, blocked period or a booking from your website, you should do so from Smoobu.
Go to the booking - edit - change 'property'.