Changes with official connection between Airbnb and Smoobu
When you synchronize the official Airbnb API, you will see that some settings are no longer editable from Airbnb. Instead, if you want to do any changes you must do them from Smoobu.
These settings can be adjusted in Smoobu settings -> booking portals -> additional price settings (Airbnb) or by clicking here.
For example, weekdays and weekend base prices or other items such as cleaning fees, days of check in and check out, etc.
Additional fees can also be added under the title Standard fees and charges - Other fee types such as:
Management fee
Short Term Cleaning fee
Heating fee
Electricity fee
Pet fee
etc..
This is what the screen will look like:
More options and special discounts
The options that are not present on this Smoobu page can still be managed from your page Airbnb such as Length of stay discounts, Early bird or Last minute.
To continue setting your rules, just go to Airbnb.com - Listings - (select listing) - Pricing (or click here) and scroll down: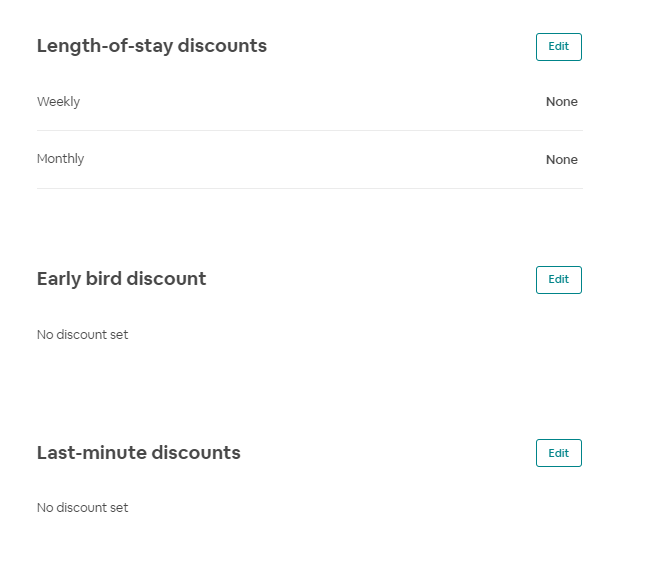 If you have other settings which have been greyed out and are not in Smoobu, please stop sync with Smoobu, edit your listing and reconnect. More info here