If you buy during the 14 days free trial you will still get all 14 days for free! You will get your first invoice at the end of your free trial.
If your free trial is over and you order Smoobu Professional you will get your first invoice one day later.
Need a view of all issued invoices? You can find Smoobu invoices directly in your Smoobu account.
Follow this route: Settings-> Account -> Click here to access Smoobu invoices.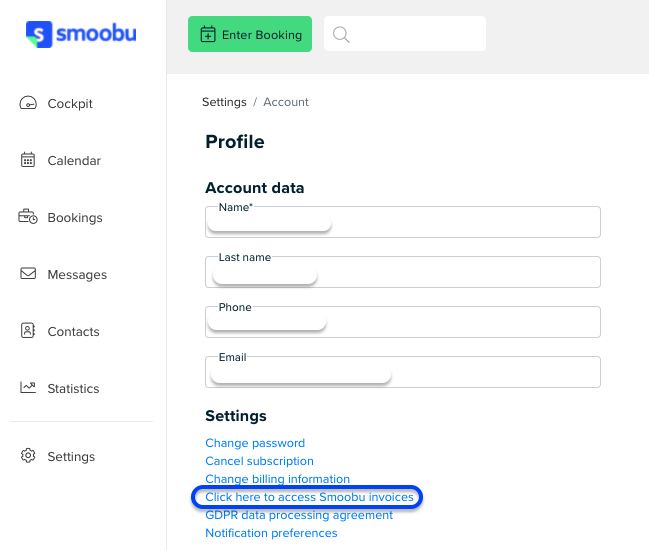 Changing your billing details
In Smoobu, go to Settings / Account / Billing information
Manually paying an invoice
If you need to organise payment manually you may: just scroll down to "Click here to pay invoices now" at the bottom of the page.
Adding a VAT number
Have a VAT number you need to add? Please make sure it is formatted correctly when adding it to your billing details.
The VAT must be valid for cross-border transactions. If you don't know if it is valid you can check it here: https://ec.europa.eu/taxation_customs/vies/
Without a valid VAT number provided, Smoobu will charge according to your countries local VAT %
Any questions please reach out to accounting@smoobu.com