In order to synchronize the reservations you manage in Smoobu with Check-in Scan app, please follow the steps below.
1º Login your Smoobu account in https://login.smoobu.com/en/
2º Go to Settings - Properties - EDIT.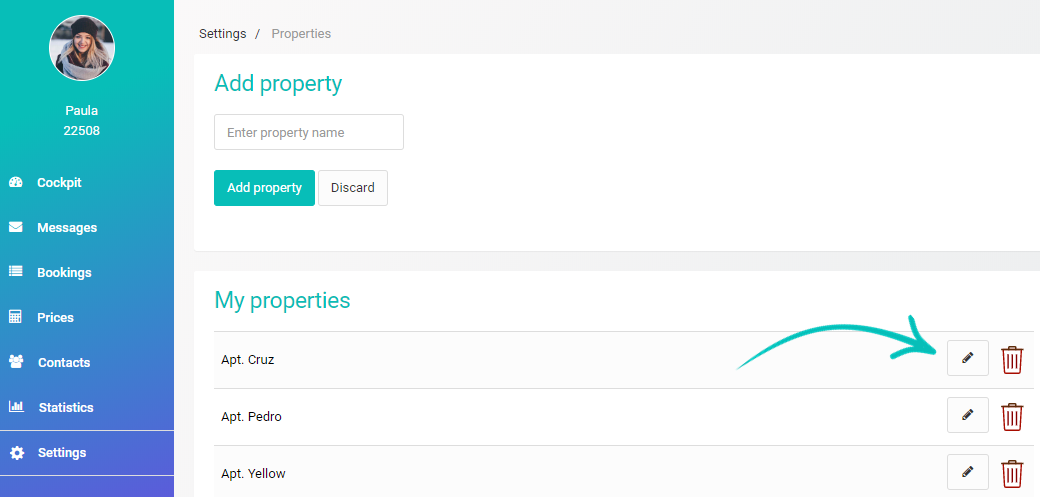 3º Copy the "Check-in & -out calendar"
4º Go to your Check-in Scan session - click on "Properties / My Properties / Edit" and paste the link into the "ical" tab
Once this is done, all your bookings will be imported into Check-in Scan, so you can manage your guests' check-ins without having to enter the bookings manually.