Want to know how to get a breakdown of your bookings and understand how much revenue you generated this month? Or simply compare the performance of your properties to see which ones are receiving the most bookings?
Simply go to our statistics page to see all the details!
Here you will find an overview of all your bookings and a visual representation of information such as the amount of revenue generated, occupancy rates, total bookings and cancellations. You can also see a breakdown of how much each channel/portal is generating. You can also filter by date and individual accommodations, should you wish to view your statistics for a specific time period for specific properties.
You can also find your issued invoices here.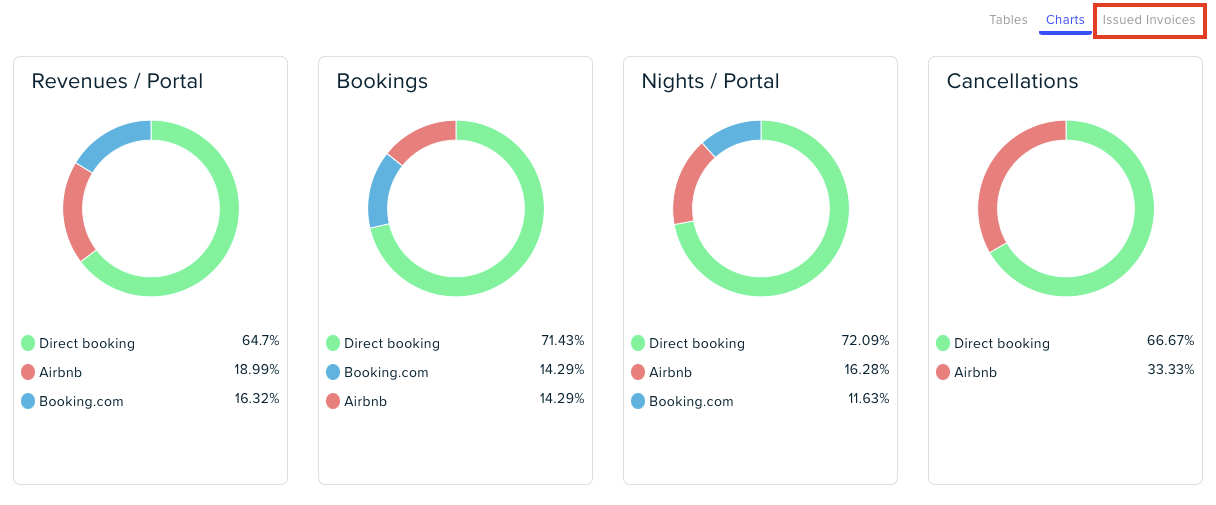 Please note: the revenue displayed in the statistics page is based on the gross/total amounts including any commissions.
Thanks from Smoobu!