In Smoobu, there are multiple calendar views, depending on what suits you best!
Multi Accomodation View
Do you want to view all your accommodations in a single linear view? Multi view is for you!
On the Cockpit page, click on Multi like so:

Sorting Your Accommodations
Perhaps you want sort your accomodations by location, different owners, buisness units etc.
Check out our guide on how to create labels: Label properties by location, group or business unit
After labels are created, you can select the label to display in your multi view. See an example here with properties in Malaga and Barcelona:
Prefer to see one accomodation at a time in monthly view?
On the Cockpit page, click on Monthly like so: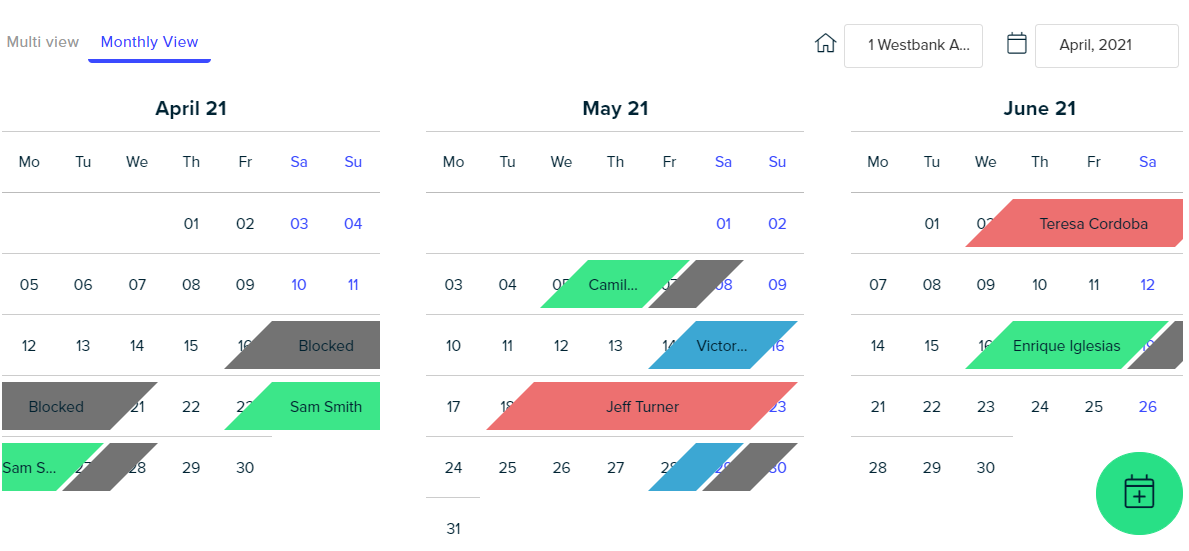 Printing
Please see this multi calendar view. It is ideal for printing! We recommend adding this page as a bookmark for easy access :)
Pricing Calendar
To see all your prices and minimun nights, head to the Calendar tab in Smoobu or click here.
Some of the extra views are in BETA. Thanks for your understanding.