With Smoobu you can automatically block up to 5 days between reservations.
To face the current regulations caused by the COVID - 19 and to give yourself enough time between reservations to prepare your accommodation for the next guest, you can now define a block of up to 48 hours between reservations in Smoobu.
This will allow you to comply with current sanitary measures and be prepared to receive reservations as soon as possible through all your portals.
How to set this up in Smoobu?
Easy! Simply go to your Smoobu account Settings - Properties, select the property and click on the little pencil button on the left:
You should now define the number of days to block before and after each reservation: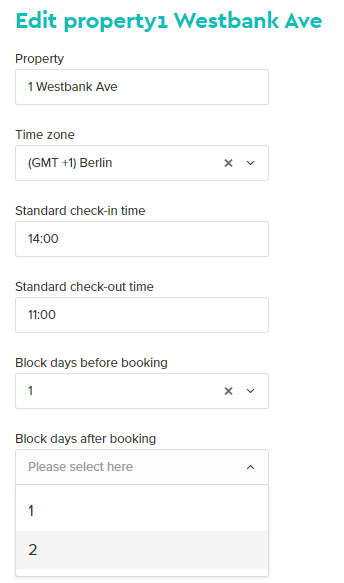 These settings will apply to your direct reservations and to your portal reservations.
If you would like to inform your guests about your compliance with the measures in force by COVID -19 ,we recommend you read how to create your template for the Guest App or your website here.
Did you find this article useful? Looking forward to your comments!