The classic guest folder has slowly become obsolete. This is why we have introduced the online guest registry, our Guest Guide. You can use it to display arrival information, as well as to offer online check-in or to provide videos of your vacation rental. You can accompany your guest starting from the moment they book.
The Guest Guide is not a native app, but a web application. Why not a native app? We've run a lot of tests and found that guests tend not to download native apps. It is simply too much effort. And what is more useless than a beautiful app, if this is not used by guests?
So we decided to provide the guest with a link that will allow them to access their personal booking page. You simply send the link to your guests on a message in which you insert the placeholder [guestAppLink]. Here's more on messaging and placeholders.
Tip: You can use the placeholder [apartmentNameLong] to auto-populate the title of the property/accommodation.
How are different languages integrated? The Guest Guide will be automatically provided in the language of the booker. If the guest's preferred language information is not in the system, the page is automatically displayed in the default language. Here you can see an example in English.
You can easily translate your individual elements with the translation function.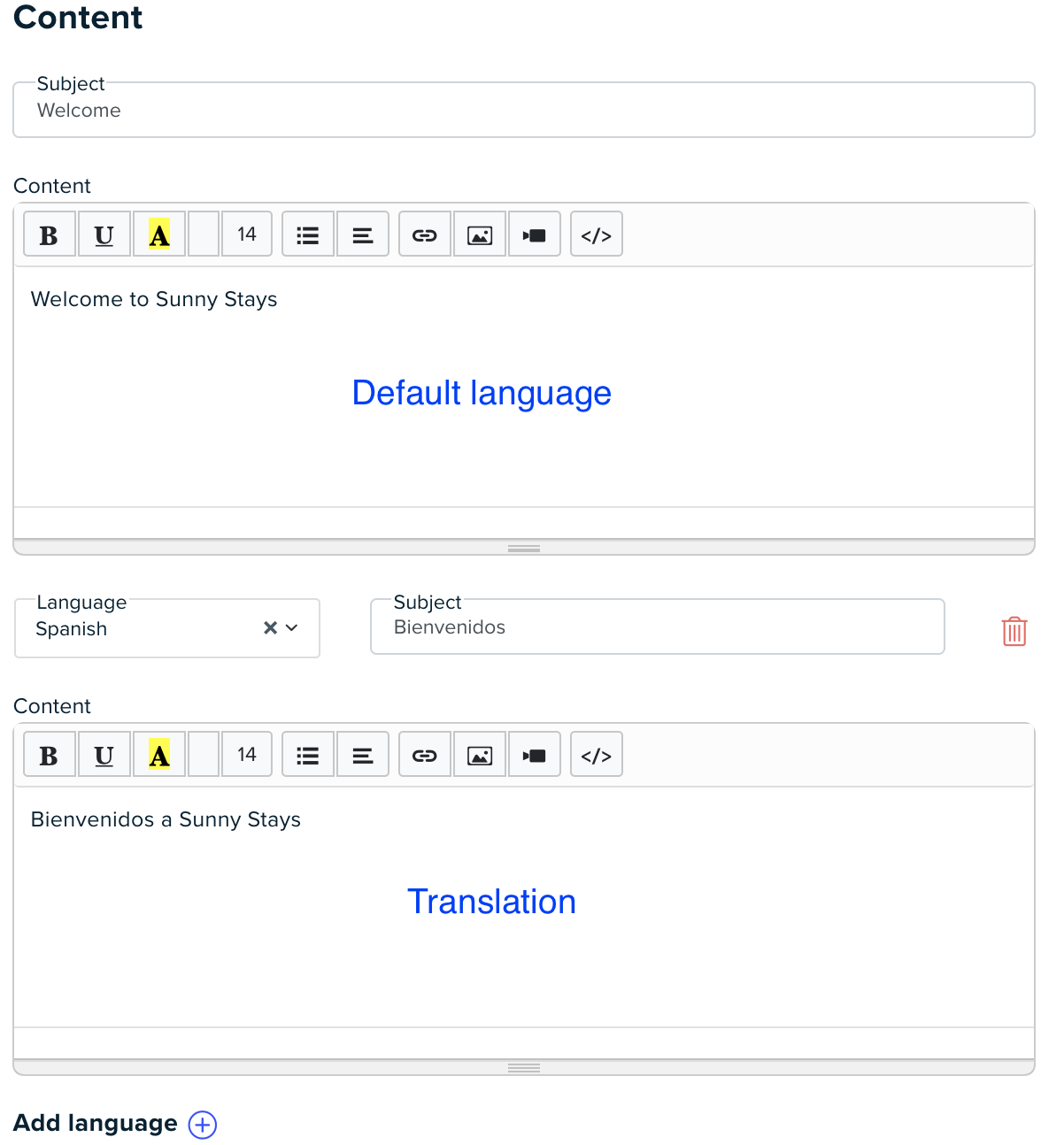 There are some standard elements. The greeting, an area map, a tour offer, weather and the possibility of leaving a review.
You can also add your own content elements. Full instructions here
Follow the path Settings / Guest Guide / Content / Create. Here you can let your imagination run wild and add any other sections to your Guest Guide.
PRO TIP: It is advisable to write the standard text in English and then add translations in any other languages that you would like to be displayed.
What's coming in the future?
Different guests apps for different accommodations - Implemented 💪🏼
Placeholders as on emails - Implemented 💪🏼
Sell ​​your own activities and services. E.g. "Late Checkout", "Bike Tours" or "Breakfast". This will enable you to cross sell - Implemented 💪🏼
Integration of review functionality for Airbnb and Booking.com bookings
Sorting elements - Implemented💪🏼
Activation and deactivation of standard elements - Implemented 💪🏼
More templates - Implemented💪🏼
Integration of Chekin.io for automatic transmission of statistics to authorities (optional) - Implemented 💪🏼
Customization options
Further suggestions?