Want to make an account for a staff member or someone who helps you with your business, like a colleague or cleaning team member?
Or perhaps you want to make an account for an Owner (whose property you manage)?
You may make them a Staff / Owner account with Smoobu's Permissions feature.
Step by step
Step 1) Go to the Permissions tab
Click Settings, then scroll down to Permissions. Click here for a direct link.
Step 2) Nominate an email address
For your action:
For the action of the staff member / Owner:
Once they have entered their email address and clicked Create: This will immediately send an automated message to their email address.

They then will need to check their inbox (inc. Junkmail folder) and click on the link and accept the permission.

Best to have your staff member or Owner accept the permission from a PC. They should only download and use the app once permission has been accepted and a password has been created.

A second email will be sent with a new link.

After clicking the 2nd link, it will request them to enter and reconfirm a password.
After doing so, they will be able to log into Smoobu from https://login.smoobu.com using their nominated credentials.
Step 3) Assign permissions to an Accommodation
Click Create, then the page will refresh automatically.
Then select press Edit
On the next page, press
next to Accommodations to set permissions: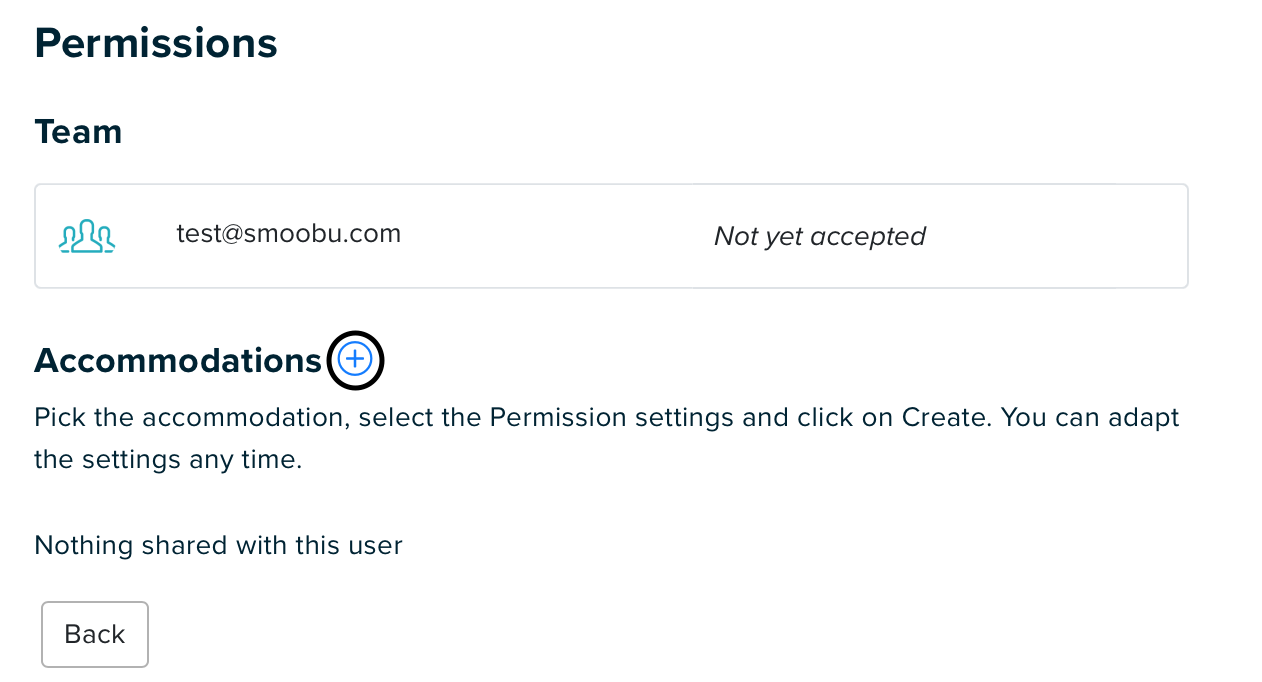 Step 4) Select the accommodation/s you wish to grant access to
by ticking the square to the right of the property name
Step 5) After setting permissions, click Create.
That's it! Their Owner / Staff account is ready to be used.
Permission
settings for your staff / owner account

Please note:
All staff / owner accounts have access to the "Cockpit" tab and "Bookings" tab
An unlimited number of read accounts can be created.
Accounts with write permissions are charged at 15 euros per account per month. Discounts for yearly and 2 year plans apply. After pressing create, you will have to acknowledge and accept this charge. Billing will start on your next invoice. (If you use Teams, you may have unlimited Write-Access accounts!)
If you are looking for a guide to send to your Colleague, Owner , Cleaning Team, or staff member advising how best to setup Smoobu, please send them: Master Guide for Staff / Owner Accounts