Make communication easy. Use this user guide to: (A) create automated messages / emails ; (B) send manual messages to your guests.
Use our Smoobu templates or create your own message from scratch.
How to create automated message templates?
A1. Click on "Settings" → "Communication"
A2. Create your Smoobu email address. Once you have done this, please click on 'Create' to start writing your message templates.
There will be two options:
- Use a Smoobu pre-filled template. We offer you some ideas that you can use as a base message and then adjust it to your liking
- Create your message from scratch
A3. Now you can start creating your message. Feel free to use the placeholders (tags) on the right hind side. These will be automatically replaced later on with a booking's details.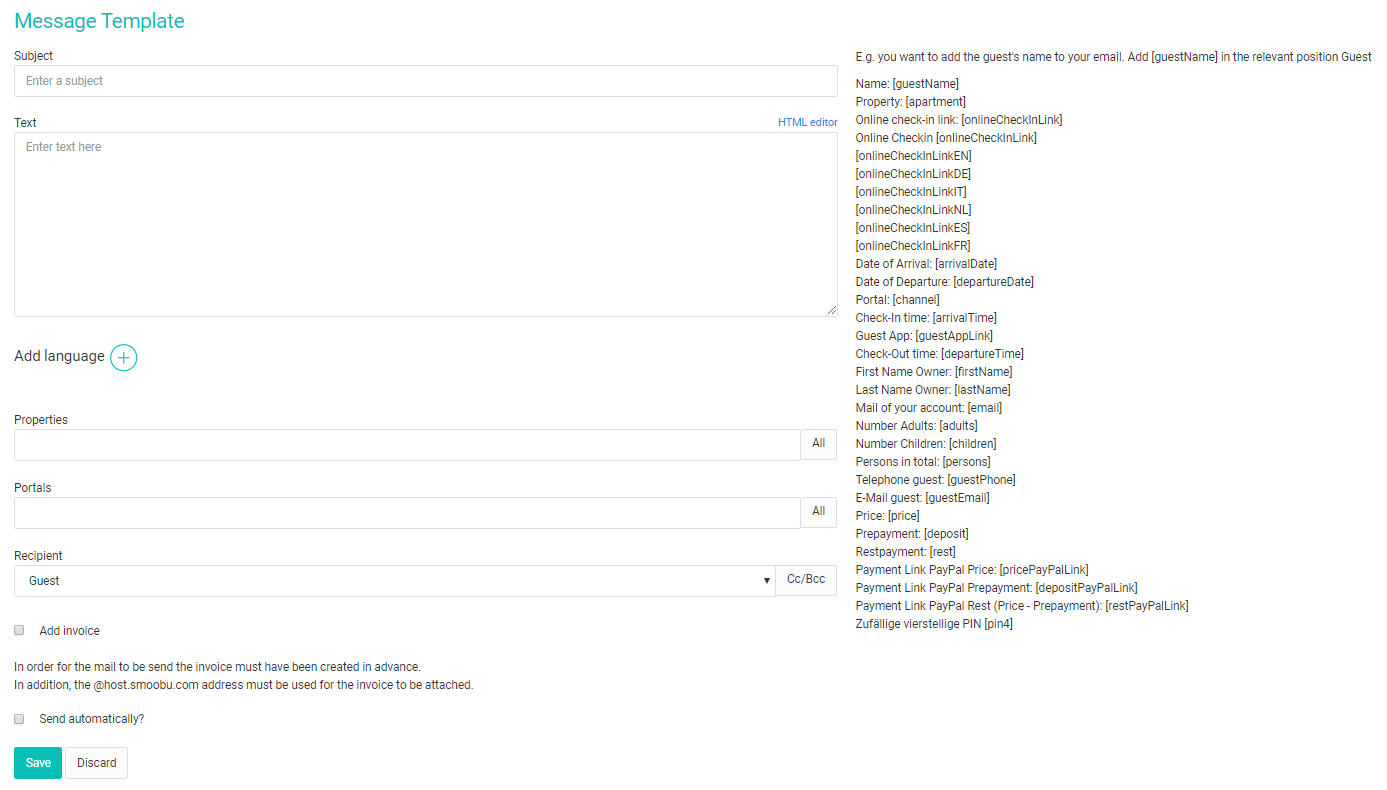 A4. Write your message and complete all fields
We recommend you to write an original message in English and create as many translations of this message as you need.
**New feature**: you can now trigger messages with hourly settings.
Define the time of the day when you wish to send the automated message to your recipient.
PRO TIP: Enable the "Send email even if trigger is in the past" option so your messages are sent also for last minute bookings.
A5. After saving it you will be redirected to your templates list.

Send messages manually
B1. Click on the booking, and click on "Send message"
B2. Now you can write your email or select a template. Then send it to your guest
Other suggested articles